With the development of 5G, Industrial internet is widelymentioned and used in many fields. 5G, As the new communication technology, It has high network speed, low latency, high-reliability features. Its wide connection, large bandwidth, and highly reliable technical capabilities can be deeply integrated with the industrial Internet, which can meet the needs of individualized customization and flexible manufacturing in industrial production.
Industrial Features:
High-speed communication:The maximum download rate of the cellular network can reach 2.5 Gbps, and the maximum upload rate can reach 900 Mbps; 1Gb datadownload with second.
High industrial standard design:High-level EMC anti-interference design, wide temperature and wide pressure, dust, moisture, and lightning protection.
Multi-network redundant backup:Support wired and wireless simultaneous online, multi-network intelligent switching backup, including Ethernet, 3/4/5G, Wi-Fi.
Support multiple network functions:NAP, dynamic domain name (DDNS), VPN, static routing, dynamic routing (GRE/OSPF), PPPoE, DHCP, static IP and other functions.
Supportsecondary development, suportPython, supports IPv4 and IPv6 dual-stack design,and supports edge computing. It can be connected to an external USB storage.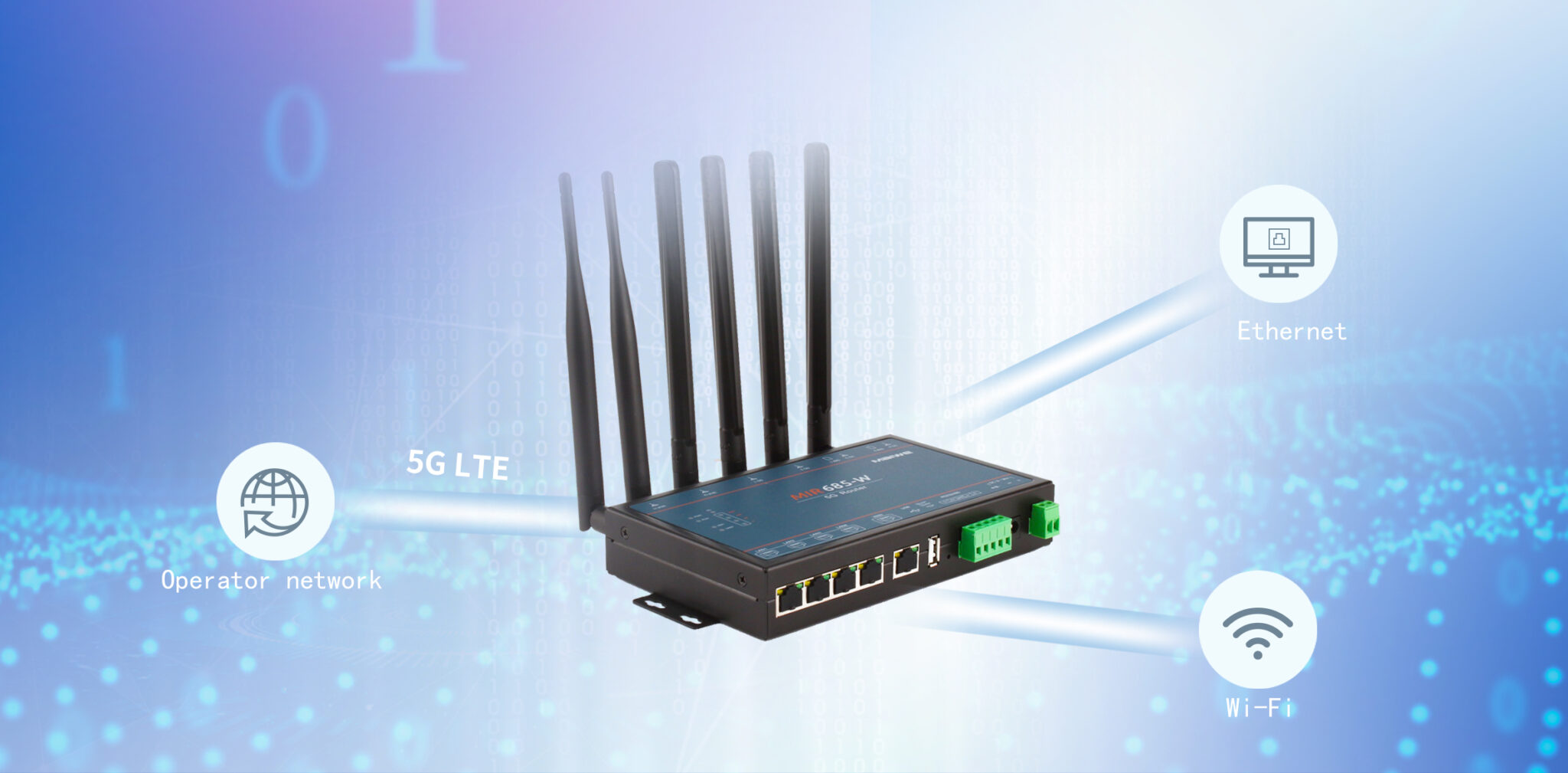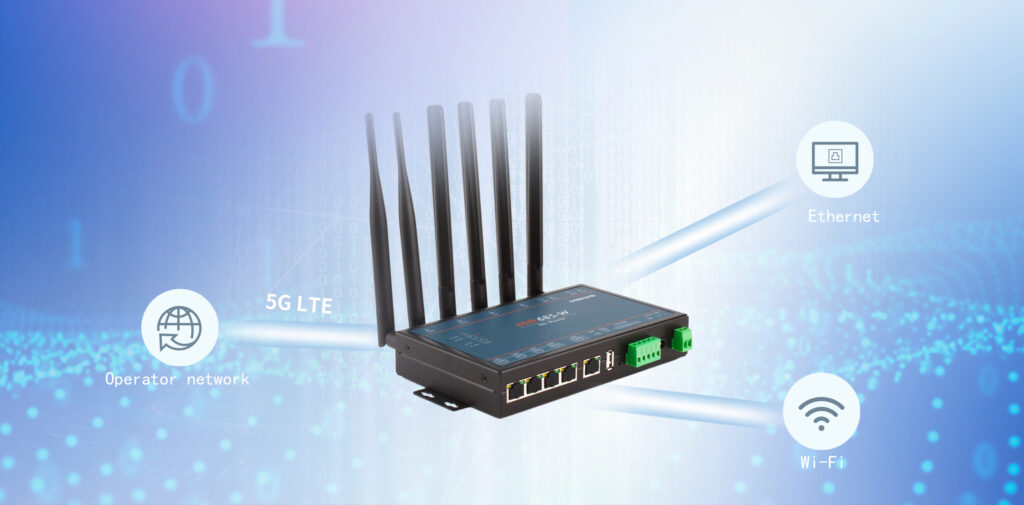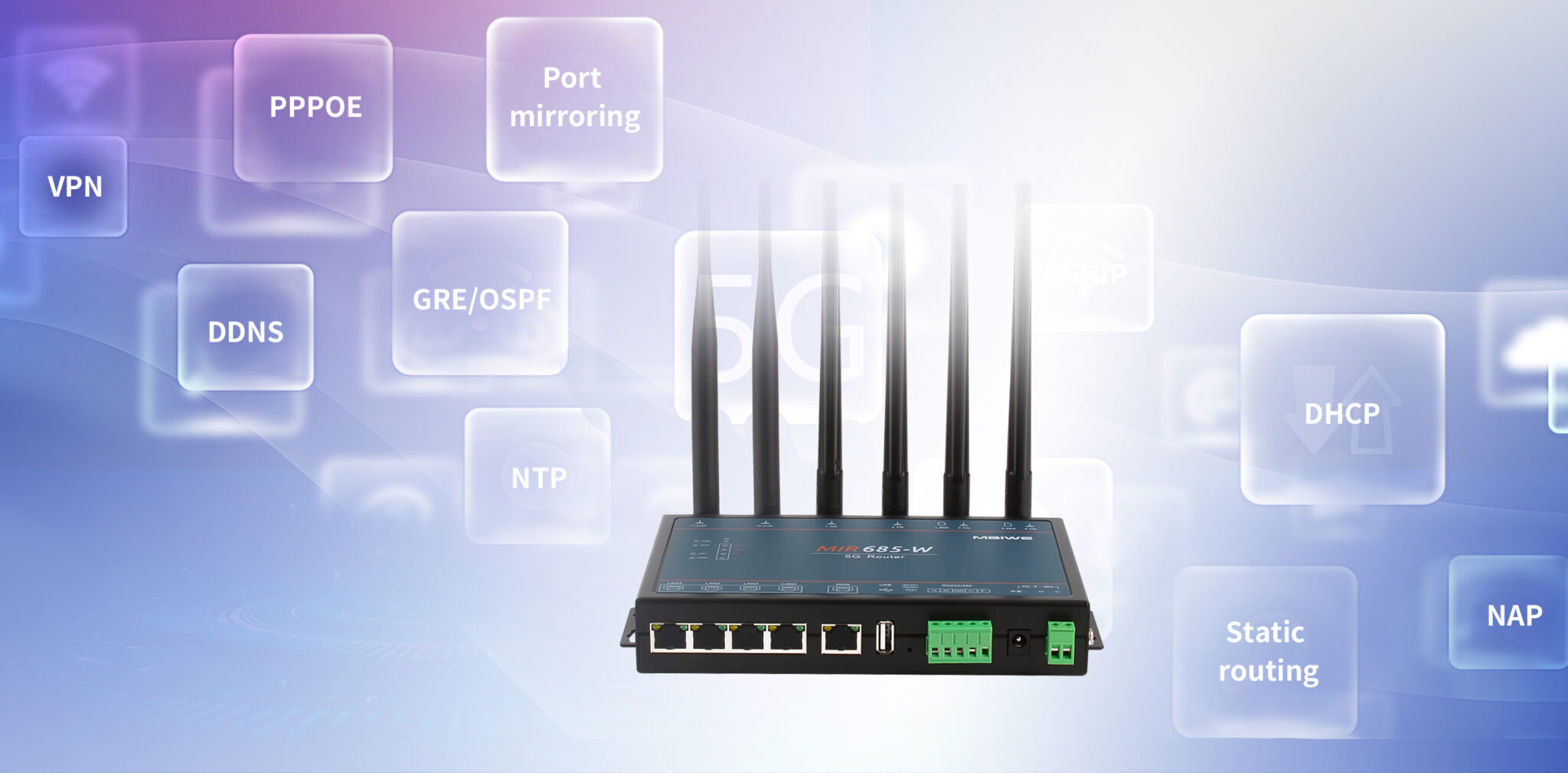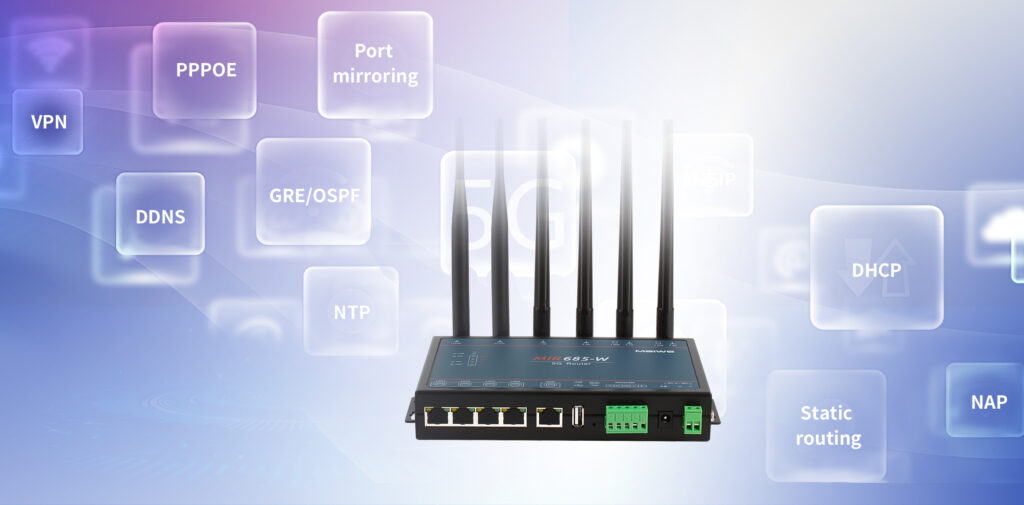 Application field:
MIR685 can be widely used in the M2M industry IoT industry chain, such as high-definition cameras, inspection robots, 5G telemedicine, 5G emergency rescue, smart grid, smart transportation, smart home, supply chain automation, industrial automation, and digital medical care and so on.